About Fleur-Flowers
In 1988, working my way through Cal Poly, I stood on the street corners of San Luis Obispo, arranging and selling flowers for a local company. There I fell in love with the art of flowers. Later, my travels to Europe inspired me to take an organic slant on floral design. In 2004 I established my own company, and today my team and I create flowers for everyday, birthdays, anniversaries, engagements, showers, loss, holiday parties, and — most of all — weddings.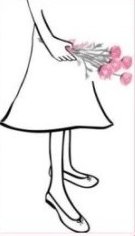 Fleur's style can be described as organic, whimsical, romantic or rustic. We have no "signature style" but instead we extract our clients' and brides' and grooms' personalities to create their vision for their designs. We source as many flowers as we can locally. We create flowers in all budgets from $500 through $10,000. No wedding is average however an average floral budget ranges from $2000 to $3000.
Tami's natural ability with flowers includes cut flower design and raising award-winning garden roses. Tami studied interior design at Cal Poly and graduated with a BS in '91. Fleur is the compilation of European flower shop concepts and ideas Tami collected over 30 years. Fleur's studio is in beautiful downtown San Luis Obispo. We service the counties of SLO, SB, Monterey, Fresno, LA, and SF, anywhere in the US, actually, even abroad!
Fleur's approach can be described as "natural" or "organic." We use paper lanterns, umbrellas and string lights, structural floral and non-floral components to create a whimsical, romantic or vintage mood. Our multiple meetings and personal service are designed around the customer's wants and needs.
Fleur designs flowers for everyday, and any special affair such as baby showers, anniversary parties, tea parties and rehearsal dinners.
The idea of Fleur is Tami's translation for European style market flowers; but the innovative efforts that have been put into this flowering business concept have resulted in so much more. We put our heart and soul into every individual design and consultation, and look forward to working with you!
Our Customers Have Said ...
Dec 23, 2022
Fleur, We want to thank you for your part in making our special day be just that. Our flowers were everything we wanted in their colors and uniqueness.
The Buntens ~ Leonard & Samantha
May 8, 2022
Your flowers looked amazing yesterday and are still looking beautiful today! We are so happy you were our florist. DH (Groom)
Thank you, Tami!!! Like D said, we loved everything! LH (Bride)
September 18, 2021
Tami!!! You NAILED the flowers! They're gorgeous! Thank you so much! - Peggy
April 2021
Tami, The elopement and flowers went perfectly! We loved them; they couldn't have been more perfect. My mom and my sister really enjoyed meeting you and couldn't say enough kind things about you. I will be sending you photos as soon as I can. My photographer just let me know she was finishing up with our photos and we could expect them by the end of the week. I can't wait to share them with you! Thank you so much for helping making my elopement ceremony dreams come true. The flowers were so beautiful, I really can't thank you enough! I'll be in touch to send some photos soon. -Kristin Huffman Szovati
May 11 2019
Hi Tami! We loved everything, thank you for creating our flower arrangements, dropping them off & having everything labeled for us :) Hard to believe its been 2 weeks! I think our photographer took pictures of the arrangements that morning, I'm hoping to get them soon so I can upload them with my yelp review :) -Maribel
October 13, 2018
It was great and the flowers couldn't be more perfect! They were beautiful!!!! Heather
October, 2018
Thank you!!! Everything was absolutely perfect!! You nailed my vision and everyone talked about how beautiful the flowers and bouquets were!!! Courtney
December 5, 2016
Hi Tami, A very belated thank you so much for designing such beautiful bouquets and arrangements for our wedding! They were absolutely perfect. I hope you have a wonderful holiday season and new year! Heather
Novenber 7, 2016
They (the flowers) were amazing!!! Everyone loved the flowers!!! Couldn't be any happier how they they turned out!!! We will spread your name and business!!! Thank you again!!! On the plane now taking off to Mexico!! Travis and Shelly
September 10, 2016
The flowers were gorgeous. I'll send you a picture when I get them. Lots of compliments. My bouquet did get ripped to shreds by single ladies. lol. Kerri
July 16, 2016
Hi Tami! Thank you again! We had the absolute best day! The flowers were beautiful! You captured my vision perfectly! I will share as soon as I get our photos back :) Off to Fiji now! Thanks! Megan
June 2016
Hi Tami! Sorry I'm just getting back to you! Both Dan and I went right back to work after the wedding so it's been a busy week! We both loved the flowers! Thank you so much for everything! Everything looked perfect and you knew exactly how to make my ideas come to life- even when I thought I wasn't explaining them right haha! Thank you again! Kayla
October 30 2015
Hi Tami, Hope all is well! I wanted to pass along a couple photos of the beautiful flowers from our wedding in case you want to use them as examples for future couples. Thanks again for making the wedding planning process so easy! Take care, Kathryn
September 12 2015
Dear Tami, The flowers were beautiful!! I especially loved the the reception table centerpieces. We brought them home and decorated the yard for brunch the next day, and they still look great! I really loved all the eucalyptus in the arrangements. Best of all, we loved working with you. We did feel the love, and were so happy we selected you to do the flowers for the wedding, and I was glad I did get to see you that day and give you a hug. Here is a picture of the sweetheart table with Whitney's bouquet placed in the middle. It was so pretty! Oh yeah, the bride and groom are pretty cute too. People also liked the little floral with the name tags. You did a great job on them. People are even posting them on Facebook. Thank you again so much! You are the best!! Sincerely, The Truderung and Thompson families
September 6 2015
Hey Tami, We just got back from our honeymoon in Belize... awww, re-living our day over and over again. It was perfect, it was better than perfect. Thank you so much for everything. For the endless emails back and forth and for making our wedding day even more incredible than we could have imagined. Thank you infinitely again. It was so great to have you there. -Jesse & Curtis
and ... I can't even begin to explain how perfect Tami is. I had an "idea" of a budget in mind, and reached out to multiple florists in the Paso Robles area for our destination wedding. I had no idea how much flowers cost, but I had an idea of what I wanted to spend. Everyone was astronomical. And then one day I found Tami, and my first thought was, "this is too good to be true". It's true! I'm so glad I found her. She had the exact package I wanted. She was incredibly easy to work with. I'm not the kind of bride who knows all the types of flowers by heart. I knew peonies, and I sent her pictures. She helped me find good alternatives since they're such a seasonal flower. She helped me build an amazing package. I was a little nervous not having any idea what my bouquet was going to look like (I blame my A-type personality), and Tami showed up the morning of while we were getting dressed and wow... she nailed it. The bouquet was absolutely stunning and complimented my blush dress to the T. She knows what she's doing. She is incredibly sweet and goes above and beyond for her clients. We live in the San Fran Bay so we never met with her (heck, we never even had a phone call!). We did everything via email. Now if I can just get her found on Google Search & Maps so other brides from out of the area can find her, my mission will be complete. We're very happy and blessed to have had her for our wedding day. I highly recommend her as do several of my wedding vendors who have worked with her in the past.
August 9 2014
We are beyond happy with our wedding flowers! Besides designing gorgeous arrangements, Tami was a real pleasure to work with. She is super sweet, was very responsive to calls/emails, flexible, and offered us great ideas. I especially appreciated how she respected our budget and really helped us get the most bang for our buck! Thanks again, Tami! ~Denise
October 22 2013
Hi Tami! The flowers were beautiful! Thank you so much. Here's a link to the first few pictures from the wedding. Thanks again! ~Melissa
January 23 2013
Thanks so much Tami! The flowers were perfect! I think they fit in great with the venue. Thanks for working so hard on them! Now it is back to reality for me - I am in the airport awaiting a flight for a work trip.
November 5 2012
Tami, Thank you so much for your beautiful work on my wedding! The flowers and bouts were incredible. They really made everything come together! I have quite a few pictures and i'm sending you a couple just in case you would like them. Let me know if there is anything else you would like from me. I'll be recommending you to anyone i know looking for a florist. Thank you again! Jeanne
October 24 2012
Dear Tami, Your floral design tied the whole beautiful scene together. Jeanne loved the fragrance of the gardenias in her hair and bouquet. Thank you for your fine work--the colors and textures were stunning. I'll send you pictures when Jeanne and Nick return home, in about a week. Yours very sincerely, Louise
September 28 2012
Hey Tami! Sorry these pictures are SO very late! But you have them now! I'm so glad Bethany was able to use you for her wedding as well. Your work is beautiful! My e-mail will only let me send a couple pictures at a time but i'll keep them coming! I absolutely loved my flowers! You did a fantastic job, I am still in love with my bridal bouquet! You were able to capture my vision to a "t"! Married life is well, it's taken us all the way to Virginia! All the best, ~Jamie
September 27 2012
Thanks for everything, the kids had a ball, it was quite the "party"!! There is an absolutely stunning picture of the bridal bouquet in the link above -- you have to scroll down past the big white space to the second group of pictures (almost to the bottom of the page) -- it's a picture of just the dress and bouquet from the neck down. I do believe the bouquet was the most beautiful I've ever seen. Thanks again!
September 26 2012
Hi Tami! The flowers were wonderful! Thank you so much for all of your hard work! All of the bouquets, boutonnieres, corsages were absolutely fabulous. I really liked the yellow button mums (I'm glad you ended up going with them instead of the billy balls). The flowers were just perfect. Once I get some pictures back from the photographer I can send you some if you'd like. Just let me know. I attached a few that my mom took for fun :) Hope you have a fantastic rest of our day! Anna
September 20 2012
Hi Tami, Thank you so much for sending over all of these photos- they are great! The flowers were exactly what I had envisioned for the wedding and they were stunning. Thank you again for all of your work over the last months. The flowers really completed the entire wedding. Thanks, Tara
June 30 2012
...the wedding flowers were absolutely amazing and they did exceed my expectations! Everyone loved how we added brooches, it was a great idea! We just got our wedding pics yesterday so hopefully she will be able to send some to u too! I'm hoping she'll put them online for everyone to view and print if they want but we'll see :) thanks for everything!! -Bethany
November 22 2011
Hi Tami! The flowers were AMAZING!!! I absolutely loved loved loved my bouquet...the flower and color choices were exquisite. I also dried out my bouquet and it still manages to look amazing. I've framed it in one of those shadow boxes. The bridesmaids bouquets were also perfect, as were the boutonnieres, centerpieces, flowers on the cake...everything was beautiful and every time I look at the pictures I think of how pretty the flowers were. Your services definitely exceeded my expectations and would hands down recommend you! Thanks!!! Hope all is well! Best, Cherie and Ryan
October 31 2011
Tami, Thank you so much for the beautiful flowers. It made my day so pretty! Just wanted to let you know how much we appreciated your hard work! Lisa and Dave
October 19 2011
Hi Tami!! The flowers were prettier than I could have ever imagined!! They were perfect!! Thank you so very much for all your help and patience through the entire process!! Your beautiful flowers completed my oh so wonderful wedding!! Sorry I haven't responded yet. I wanted to try and wait for the thank you cards but thats going to be a little while. Still waiting on photos...but will send you some as soon as I get em! Sad we never got to meet!! :( if I ever head your way or you happen to come to Fresno I would love to buy you lunch or a coffee. Thanks for being so great!!! Mrs. Costa!!!
October 4 2011
Dear Tami ~ Your flower arrangement was exquisite! Oh my! I cannot thank you enough. The design was absolutely perfect for the environment and the occasion. It really elevated the whole affair as my centerpiece. You're AMAZING! Truly, Madeline, Vale Fine Art
September 9 2011
Dear Tami, Thank you SO much, these are beautiful. The flowers were amazing, we will definitely recommend you to others!! Gratefully, Nicole
April 18 2011
Thanks, Tami. The flowers were over the top gorgeous AND EXACTLY what I was wishing for. Thank you so much. I heard the gag boutts were hilarious and the guys were so funny wearing the real ones and the gag ones throughout the day. By the way, I thought the real ones were absolutely stunning. And Bob's was so beautiful. Fabulous. We are so glad we met you and hope to see you again sometime soon. Ellen
April 9 2011
Thank you so much. They (baby shower flowers) are beautiful! You do great work! I really appreciate it. Cory
October 15 2010
We recently had Tami take care of all the flowers for our wedding in Arroyo Grande. She was absolutely amazing. By far the most talented and fun person we had involved in the wedding planning process. The flower arrangements she provided were easily the highlight of the wedding from the smallest corsage to the arrangement hanging from our arch. The unique flowers and plants that Tami used gave our wedding a very unique feel. Make sure you have her come and set the flowers up instead of doing it yourself. She was so much fun and helpful to have at the wedding we wished we had just invited her in the first place! Phillip K. J.D.
October 10 2010
Hi Tami, The wedding was absolutely beautiful !! the flowers could not have been more perfect. I still have some here @ my house. Please let me know when you will be home this week. I can bring the boxes & vases by Thursday or Friday. If you could refresh my memory @ to what was yours that would help. It got a little confusing as to what was yours & Kristen's. Thanks for making a special day spectacular!! Cheryle
September 13 2010
omg!!!! tami!!! i was SPEECHLESS!! those flowers were beyond beautiful, actually the most beautiful, artistic arrangements i have ever seen! thank you so much! i am so glad i chose to go with you!!! thanks again SO much, i ll send pictures once i get them! love, anne
September 12 2010
Hi Tami!The flowers were wonderful! Exactly what I wanted and I couldn't be happier. Thank you for everything!!!! I will send pictures Best Shawna
August 26 2010
Tami, I simply referenced a few pages in a bridal book and described my ideas and Fleur made it happen. All my bouquets turned out more beautiful than I pictured. Erika and Mike
August 10 2010
This is customer service at its finest!! Tami at Fleur was fun, bright, and very very helpful. She was creative and knowledgeable, and really helped us solidify our concept of what we wanted our reception to be. Even at the last moment when we changed our entire plan 180 degrees, she jumped right in and got it all taken care of with NO problems! We had a very limited budget to work with and the quantity -and- quality of the flowers was more than we could have hoped for. You really get a lot for your money! I would recommend Fleur to anyone and everyone who asked before even thinking of another florist. Stacy & Chris
August 9 2010
I LOVED MY FLOWERS! They were exactly what I invisioned! You are amazing! The walk-in was full so we put them in the Barrel Room with the cupcakes (which a dozen were eaten by the dog that the winery owner is dog sitting). Thank GOD the dog didn't like flowers. I TOLD YOU ON FRIDAY THAT YOU WERE THE ONLY VENDER THAT I HAD NO PROBLEMS WITH AND I AM STICKING TO THAT! I LOVED MY FLOWERS AND HAD MANY COMPLIMENTS AS WELL. I WILL BE RECOMMENDING YOU TO ANY BRIDE IN THE AREA! ARE YOU ON WEDDING WIRE? YOU WERE A PLEASURE TO WORK WITH AND I WILL GET PICS TO YOU AS SOON AS WE ARE BACK FROM MAUI. Thank you so much Tami! You made my day very special and beautiful! I would love to be on your reference list. I can sell your work girl! Couldn't be happier! Suzie P.... (i kinda like the sound of that)
July 27 2010
Tami, I will be writing you a more extensive review in several weeks when I return...but suffice it to say that you did the MOST AMAZING JOB on those flowers!!! They were even more beautiful than I hoped or imagined and I will be getting some photos to you for your portfolio! Thanks so much again! You are spectacular!! Erika B
July 15 2010
The wedding turned out even better than I had imagined! I have gotten comments on how great the flowers turned out. They were so beautiful! Everything turned out so great! Amy
June 7 2010
Hi Tami! ...everything turned out sooo lovely! I was so pleased with your work. The barn ... looked truly beautiful. I must say I gasped at just how gorgeous my bouquet was! It was just as I envisioned it and I can't thank you enough for all your work and creativity. I will send you a photo when I get them back of me with my bouquet!! Thank you so much and please know I would be happy to vouch for your talents and work anytime! Love, Vanessa
June 5 2010
Tami ~ We are headed off to Az next week-end! LOVED all the flowers! Especially the bridal bouquet! Everything turned out way better than I imagined! Amy
June 2 2010
Hi Tami, I LOVED my flowers! My bouquet was perfect! Thanks so much for working extra hard to make sure the colors were exactly what I wanted. I posted some pictures on my profile already. I think you can only view them if you're my friend, though. Thanks again! Heather
March 27 2010
Dear Tami, Thank you so much for all of your help! We really appreciate all the time you took to sit down and talk us through everything. You definitely helped make our special day more special. Thanks. Noelle & Paul
March 10 2010
Tami, Thank you SO much!! My husband told me that when her neighbor read her the letter, both the neighbor and SHE (Lucille) were crying. The flowers are beautiful -- just the colors she loves!! You made her birthday as special as it could've been without us there. And to go above and beyond by sending me pic's -- very cool! Is that a picture of you in your email? You are so cute! If I ever need flowers sent again, you are definitely my go-to gal! Thanks and God bless Haidee
February 23 2010
Dear Tami, Thank you so much for helping to make our wedding day breathtaking! Your eye for color and design made our special day unforgettable. The choice of flowers was fantastic. Every time I look at our pictures I'm reminded how perfect everything was! I dried my bouquet and two bridesmaid's bouquets and placed them in one of our aqua mason jars to remind me how great the day really was. It's so beautiful with the ribbons flowers down the jar! Thank you again for everything! Sincerely, Brian and Amber G
November 19 2009
...the flowers were beautiful! Thank you so much, I appreciate all that you did to make our day special. Laura
November 8 2009
Hi Tami ~ Your flowers were absolutely PERFECT in every way, and I really can't thank you enough. They were better than expected!..Everything worked out wonderfully and all the vendors were so helpful and nice...a friend of mine who came to the wedding got engaged recently, and after coming to my wedding, she is going to get married at a winery in Paso as well! I will be sure to give her your information (the wedding isn't until September 2010). Thank you again for everything - I have a thank you card in the works for you complete with a picture of the big day so you can see your handiwork in action! Ashly
July 12 2009
Loved loved loved everything! Both her and her mom wanted me to make sure to tell you how happy they were. Also her MOH told me how the flowers were really 'her'. I heard that from a few people. Sarah Angelique, Wedding Planner
June 29 2009
Hey Tami - Everything was beautiful. People loved my bouquet especially. I actually found a mason jar today so I will drop it by for you with a check later this week. We did not actually have a photographer, but as photos from friends filter in I will try to send you a few good shots. Kate
June 28 2009
Hi Tami~ I loved the flowers. They were so beautiful. You did an awesome job. Everything turned out exactly how I wanted them. The only thing that worked against me was the wind so I used all the rose petals on the tables and it was just breath taking. Anyway, again thank you for everything. You are so talented and I am so lucky that I got to work with you. Have a great day!!! Thank you, Mandy Walpole
June 18 2009
Dear Tami Michael & I wanted to thank you once again for the wonderful job you did with our floral arrangements. You have an amazing talent and the end result far exceeded any of our expectations. I also wanted to take this opportunity to thank you for putting together the extra boutonnieres for our family it really made them feel like they were apart of the day and it meant a lot to us. So, thank you Tami for going above and beyond to make our wedding day special. You truly are a gifted artist! Sincerely, Michael & Olivia
June 17 2009
Dear Tami, Thanks for doing such a great job on the flowers, they were beautiful and just what we wanted! Thanks Again, The Smiths
June 6 2009
Hi Tami, Great job on the flowers, they were just beautiful! Totally perfect for our wedding. I'll be sure to email you some photos when we get them from the photographers. The flowers on the cake were also really cute! Thanks for giving us Christine's contact info, she made a great cake! -Rickie
March 27 2009
Hello Tami, Long time no talk! How are you?...I was just so happy with the flowers and how everything was decorated so much I wanted you to be able to share the pictures with potential clients if you want. I have our wedding cd from Amy and would be more than happy to make you any copies if you'd like, so please just let me know if I can send you any. I hope everything is going well with you! Look forward to hearing from you if you have time! Erika
March 13 2009
Dear Tami, Thank you so much! It's a pity to be so far away when my dear aunt is struggling. You've made it possible for me to cheer her just a bit, even if I can't be there to take care of her! Her neighbors are coming to help her several times a day, and I know will take the flowers in safely. The arrangement sounds truly lovely! You might be interested to know that I found you through Google, when I typed in "Paso Robles Florist." I was given a list of nine or ten florists ... all but yours had that canned FTD web page. I've been very disappointed with FTD in the past, as I feel that many florists take advantage of the far-away customer who will never know the quality of their work (or the lack of quality!). I was so glad to see your original and creative web site, and surely appreciate your individual approach. With best regards from Brussels, Deb
March 11 2009
The flowers were (are!) beautiful! The jars were very cute. I know that Hans took pictures for the Vina Robles files and I have some very amateur ones that I took. Thank you so much! Megan
February 10 2009
hey tami: samantha got the flowers and note -- she loved them. thanks for your help and i expect to give you more business (long distance relationships need flowers!!) paul
January 10 2009
I am always updating our list based on feedback from our brides and I know you will always be on our list everyone is very pleased with your work. Thanks again and I look forward to working with both of you again. Kasey Justus, Stillwaters Vineyards Winery
December 9 2008
Everything was beautiful, thank you. B--- was pretty frazzled by Saturday although everything did go smoothly. The flowers at the church were under blue spot lights and so they seemed to have a blue hue. Very special. The centerpieces were perfect. Sorry I didn't call to let you know I dropped everything off. It's been really hectic at work. Thanks so much for making the day so special.
October 28 2008
Tami - Thank you so much for the wonderful and beautiful flowers!!! Everything looked GREAT!!!! FANTASTIC!! XOXO Elena Absolutely...THANKS for EVERYTHIING - John S
October 25 2008
Hi Tami, So we managed to get one of the albums up online this week... you're free to lift any pictures you want (I actually added in your flower pictures... as we didn't manage to get any of the flowers themselves... But! You can get an idea of how pretty they were at the site!! Thanks again for sharing your talent with us J Kind Regards, Georgia
October 17 2008
Tami, The flowers simply took our breath away! Your unique ideas for the breakaway bouquet, trick bouts, and sweet smelling chocolate sunflowers were a complete hit. We have received tons of compliments on how you were able to pull the garden theme of our ceremony into the grand ballroom for the reception and make it look simply gorgeous. Your technique and professionalism shinned on our wedding day, but what is more important to us was the way you went above and beyond through the whole planning process. Thank you so much for helping make our wedding day so beautiful! Mr. and Mrs. Matthew B
October 13 2008
Tami!!!! Love Love Loved everything! You're flowers were arranged and hand selected so beautifully, I was honored to have you as my flower vendor. I too, especially loved the calas and the color of the dahlias was just incredible! I name dropped you all day long and I promise you won't be upset with the photos you'll be receiving! Hopefully you'll be able to upload some to your web too! I'd say it would be another successful event to add to your repertoire. My brother (photographer) said I should be receiving my pictures within the month -- so I'll be sure to email you then. Thank you so much for such a smooth transaction and pure flower perfection, Tami! You have my highest recommendation and I wish you much success in continuing the growth of your business -- your talents made our wedding day extra special and we will not soon forget! Thank you Thank you Thank you!!!! Georgia
October 6 2008
Hi Tami just wanted to say thank you for everything. The flowers were beautiful. Hopefully I can get some good pictures and send them to you. Thank You again Dawn T :)
September 30 2008
Tami, your bride's bouquet for today's wedding was so amazing!! Everyone was talking about it! --Sarah Angelique, wedding coordinator
August 29 2008
Hi there! Thank you so much for doing our flowers! The day was absolutely more perfect than I could have imagined! How's everything down in Paso? Heather Franco
August 4 2008
Thank you so much for setting up for us--that was quite the bonus. I'm so happy the ti leaves made it; once we added the sea glass, it was exactly how I pictured it in my mind. The rest of the flowers were just beautiful! I loved the bridal bouquets, and Alyssa looked so adorable with her wreath on (the ribbons matched my mom's dress exactly--funny). It was a beautiful day, both weather-wise and ceremony-wise--no big problems at all, and your wonderful flowers certainly helped make their day that much more special! A million thanks for going above and beyond, Tami; you're the best!!
July 24 2008
HI Tami- We just got back from the honeymoon in Cabo. Everything was fantastic. Thank you so much. We're compiling photos now, I will send you any good ones we got of the flowers. Erica
July 21 2008
Hi Tami, Tami I can't begin to tell you what a wonderful job you did. I am so impressed at how beautiful everything looked. Every arrangement was more beautiful than I could have ever imagined. I thank you so much for your vision because I had no idea about what I wanted and you created such wonderful combinations of flowers. I was bummed after the wedding cause I realized that I missed most of the flower arrangements but I am so glad I saw your pictures. I know the photographer took them too. I LOVED the ceremony arrangements and the petals. I just can't tell you enough how happy I am. Thank you again for everything!!! Dena and Wes Greene
July 14 2008
Tami, Thank you for forwarding the pictures; they are great. I will let you know when we receive the others. The flowers were gorgeous and we received many compliments on them. I will definitely refer you to everyone I can. Thank you for all of your help!! Lisa
June 7 2008
Hi Kristen- We're just getting a chance to catch our breath and I just wanted to say think you so much for contributing to a beautiful day- the flowers were just what I imagined... even better! So creative and unique... we got so many compliments on them and I've been enjoying them in the house since last week (although they're looking a bit sad now!!!). I loved all the little details- the succulent in my bouquet to match Grant's, the apples in the bouquet- unexpected and fun! And the buttons! The pictures came back and the ones of the flowers are beautiful... the colors are amazing. I hope you had a good time being creative. Thank you so much! Sarah
May 27 2008
Hi Tami! It was a pleasure working with you and Kristen...I look forward to doing the same again soon! The wedding was simply fabulous and they adored the flowers! Sarah told me that her bouquet couldn't have been more perfect! I'm meeting Kristen at the studio at noon and I will drop some cards. Take care! Thank you, Jolie C Accompli Event Design and Coordination
May 27 2008
Tami, Thank you for all of your hard work my flowers were so pretty. I tried to soak it all in, but I will love it when i get to see some pictures, you're right! -- it goes too fast. My bouquet was amazing, I have it drying right now. I will drop that stuff off as soon as possible, we just got back last night so i am a little foggy still! Thanks again Jessica
May 12 2008
Kristen, The flowers were outstanding. Everyone raved about your work. In fact when it was all over people were taking off with the arrangements. I lost 4 out of the 13 tureens. It turns out my mom (Danielle's grandmother) decided to give some away to some family. It's hard not to want to share such a beautiful arrangement with family. Thank you for putting up with us at such a stressful yet happy time in our lives. You were great. Sincerely, Maureen
February 28 2008
The flowers were absolutely incredible Kristen and more than I had ever imagined they would be. You captured my mind's true picture of the tone for our wedding so perfectly that I was crying all over Tami as soon as she presented me with my bouquet. Thank you, thank you, thank you. If you ever want to put any kind of testimonial from Todd and me on your website, we are more than happy to help and have been singing your praises since our wedding day! Sarah W.
January 8 2007
I had a friend who had just went through a tough time and I wanted to send her something to brighten her day. The bouquet put together by Fleur was the perfect touch. So elegant and sweet, it perfectly expressed the encouragement I wanted to pass on to her. Amy W. Arroyo Grande
December 22 2007
I recently purchased three culinary baskets from Fleur to send to two business associates and a close friend. I was so impressed by the attention to detail and time spent on each one. Starting with lots of questions about what types of elements I would like, they even customized the baskets for each individual. No two were alike. Each recipient let me know how special they felt and how much fun they had trying everything. Thank you! Amy W. Arroyo Grande
November 28 2007
...the flowers were beautiful, you were prompt with service/callbacks, we were very happy. Flower design is very subjective and it is sometimes hard for a lay person to describe what they want but you helped guide in the right direction by keeping notes and work out the kinks. It can be especially challenging when people are working from far away but Fleur was easy to work with. Hillary
November 13 2007
Hi Tami, Thanks so much for the photos! Sorry for not getting back to you sooner - we just got back from our honeymoon on Sunday night. These photos are great! Thank you SO MUCH for everything. I heard you were really the brains behind the operation in getting everything set up in the barrel room. It all looked gorgeous! You went so above and beyond - you are amazing! The flowers were all so beautiful, we got so many compliments. In spite of the rain, the whole day was perfect. :) Thanks again - you are awesome! Sharon
November 1 2007
Tami - I can't thank you enough for your patience and expertise at my son's wedding at Rio Seco last Saturday. You saved the day with the idea of bringing the wedding indoors, with only the tables and not the pews for chairs. Brilliant!! The kids thought the day went perfectly - and without a hitch. If they only knew what was going on behind the curtain!!! If you're ever in the bay area and would like to see a baseball game, don't hesitate to contact me. Thanks again. Debbie
October 15 2007
Tami, Kirsten and Fleur crew, Thank you for creating magical centerpieces that oozed romance. The rose petals in the water fountain and Italian beverage bottles on the tabletops were a brilliant idea! You really brought out the best of what our reception venue had to offer our guests. Everyone who attended our wedding still talks about all the colors used within the arrangements. Sincerely, Gina and Brian
October 2 2007
You all were out of sight! I couldn't believe it when we walked in together -B
September 17 2007
Hi Tami: I received a lot of compliments on the flowers - thank you so much!!! I showed the wedding photos to people at work and many complimented the flowers as well. I'm waiting for the professional photos - as soon as I get them, I'll send you a close up of the bouquet in case you'd like to add to your website. Take care and thanks for everything. Cindy L.
September 4 2007
Yes, the flowers were a hit.........such a beautiful bouquet.......I need to order more often :) Talk to you soon :) Cheryl ~ Bella Casa
August 27 2007
I will bring the vases to the shop around 4.30 tonight on my way home. As far as photos go, I'm sure we have some around this place I'll see what I can do to bring some with me. The flowers looked great and we had many comments on them. From corks to flowers? An interesting transition. I guess there is fun story behind that. Regards, Garry D R Eberle Winery
August 26 2007
I just wanted to get back to you and tell you how lovely all the flowers and table decorations were for our party. I did not order enough table decoration, but the young gal that came out, did a fantastic job fixing everything so it looked perfect. I'll surely recommend you to my friends and will order again for the holidays..... Thanks again.
June 7 2007
I looooved the work you did on our wedding, it wouldn't have been the same if we didn't have your energy in it! EVERYONE aaahhhed and oooohhhhed over the place! STILL, to this day...says a lot right there, don't it? XOXO, Gina
May 2007
Hi Kristen! So nice to hear from you! Yes, married life has been amazing. I can't believe it's almost been a year. I dhave a ton of pictures from the wedding and of the beautiful arrangements you created. I'll send over what I have on my computer here at work and see what I can get for you from my actual wedding photos. By the way, thank you again for the amazing work in the flowers, they were PERFECT! I still get compliments on how beautiful they were and of course, I spread your name around town!! Take care and I'll talk with you sooner than later! Rebecca B.
March 28 2007
Thank you so much for getting back to me. Your arrangements are lovely. I love that your website shows actual photos of brides and bridal parties and their flowers. Too often floral websites show stock photos of arrangements without the "real life" back up. I also like the fact that you separate out your photos by season. For those of us not in the know about flowers it is hard to know what is in season when. Thanks again. Anita
March 13 2007
Hi Tami, Thank you so much for doing my flowers for my wedding. I feel so comfortable with you and your ideas have been very helpful. Thank you again, Rosie C.
February 5 2007
Tami, we are truly grateful to have you as our florist. You have been so easy to work with and we appreciate all that you do and for being so flexible with our schedules. You are simply awesome and we can't wait to see the final outcome of the beautiful arrangements that you are creating for us. Tracy and Michael
December 12 2006
Thank you so much for designing our wedding flowers. They were absolutely beautiful, I loved having all the different bouquets and mine was so gorgeous! We were extremely happy with everything you did. When we get the pictures back, I will send or bring some in for you! Thanks again. Love, Heather and Jon
September 24 2006
Dear Tami, Thank you so very much for the beautiful flower arrangements for my wedding! I hope you will enjoy these photographs and feel free to add them to your portfolio. I have dried the roses and seeded eucalyptus. I have them in a basket handmade by my mother and I pressed the orchids for our scrapbook so we can continue to enjoy their beauty. Hope you are well. -Tory N.
August 12 2006
Tami, Thank you so much for the wonderful job you did on our flowers. They were so beautiful! I will always remember how great you were, we really appreciate it. Matt and Sara
July 20 2006
Kristen and Tami, The flowers you arranged for all of our tables at our Harvest of Hope and Harmony Benefit were spectacular. Your sense of style and attention to detail really impressed us. Thank you for you professionalism and dedication to the project. We would be delighted to use your services again and again. Robert G.
July 19 2006
I wanted to sincerely thank you for your outstanding service in providing all of the floral arrangements for Katie's wedding. We fully expected someone to just "take our order". But you met with us numerous times because you were so concerned about creating the look and feel that Katie wanted. The results were absolutely superb! You are more than just a floral arranger, Tami... You are an artist! We would recommend you to anyone who desires only the best. Sincerely, Mary B.
June 5 2006
Ladies, I wanted to thank you both for your time and effort that you put into making my father's 60th birthday something very special! The flowers were great! See you soon to drop off some vases. Thanks, Sheila T.
May 29 2006
We wanted to thank you for making our wedding beautiful. We were very happy with the flowers. Gerry and Victoria R.
May 27 2006
Dear Kristen and Tami, Thank you so much for the terrific job you did in capturing what I had in mind for my brother-in-law's memorial. Well done you two! The place looked perfect with your touches. I'll be recommending and using you again. Susan M.
April 22 2006
Dear Tami, Thank you so much for being a HUGE part of our special day! We appreciate your hard work and artistic style and look forward to recommending you to our friends and family! -Julie and Aaron
March 22 2006
Thank you for all of your hard work on our wedding flowers. We loved everything! Your attention to detail was much appreciated. Tracy and James W.
Accolades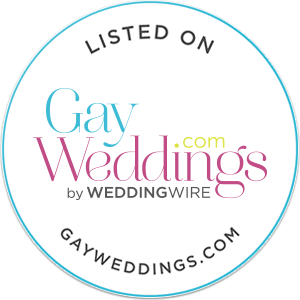 Wedding Wire's Bride's Choice Award. Wedding Wire is the largest wedding resource and review site, and Bride's Choice designates the top five percent of wedding professionals within the Wedding Wire Network who demonstrate excellence in quality, service, responsiveness and professionalism.
Who's Who clientele include — Michael Bolton, Anne Hearst, Legion Films, and Real Housewives of Orange County on NBC.

Fleur-Flowers is the official florist sponsor of Big Brothers Big Sisters of San Luis Obispo County.

Fleur-Flowers is an official sponsor of Sinsheimer Elementary School.